Behn Meyer SAP Business One Project
 Behn Meyer Vietnam is a member of Behn Meyer Group of Germany (behnmeyer.com) specializing in chemical industry. Behn Meyer Group was established in 1840 and has been using SAP R3 software since 1990s. Behn Meyer Vietnam has used SAP R3 software at the headquarters in Malaysia since July 2009.
However, Behn Meyer Vietnam needs a separate software that is suitable with Vietnam accounting rules to manage all business activities and implement procedures for reporting the tax by the only software. Besides, the software must be affordable and easy to use, to reduce operating costs and fix to the level of human resources in Vietnam. Especially, this software has to meet the needs of complex accounting and financial management of SAP Business One system.
After considering a lot of products and vendors, Behn Meyer Group has decided to choose SAP Business One for Behn Meyer Vietnam, and choose Vietsoft for consulting and implementing this system.
The reason for choosing SAP Business One, Mr. Chin Kok Yew, IT director of Behn Meyer said: "Behn Meyer has used SAP software nearly 15 years, we trust SAP services. Furthermore, SAP is the leader of business management solution, so we believe about ability to upgrade their products according to the latest advances of the IT industry "
The reason to choose Vietsoft, besides Vietsoft is authorized  by SAP, Behn Meyer trust Vietsoft of a good understanding of the SAP ERP system, honesty in work, dedication and ability to design and adjust  software.
The period of implementing time is a real challenge. The project has some advantages such as: the process to operate and control has been established; data has been systemized basically, the reporting requirements can be referenced from SAP Business One system. However, the way to establish SAP Business One system  that can control enterprise as SAP Business One is a big obstacle. The both parties realized that period of 3 months is  very difficult , and they must overcome by controlling closely gradual progress in the project. Many people had to say: "It  is unbelievable that the project can go-live within 3 months".
To Behn Meyer Vietnam, a great advantage is that they are supported by the project team from the parent company who are so familiar with ERP and SAP products. A team of five members from the main office of Behn Meyer regularly worked with Vietsoft project team in four days every week during 3 months in Vietnam.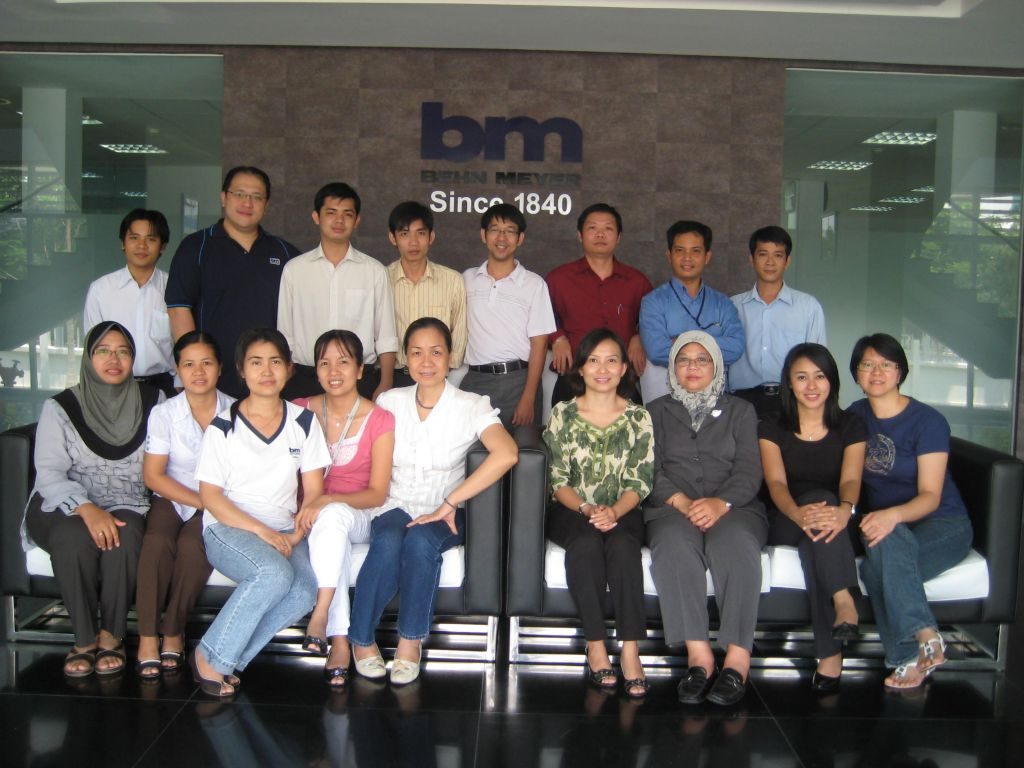 With the effort, responsibility of both sides, the system go-live was successful and operated smoothly on June 1, 2010.
Finally, Behn Meyer Vietnam and Vietsoft  have agreed to sign acceptance of SAP Business One ERP project on 08/06/2010. Vietsoft will continue supporting Behn Meyer to use software and deal with issues arising in the course of operating the system at the company.
SAP Business One project is a great success of Behn Meyer Vietnam for  upgrading of management system, and confirms capability of Vietsoft  in implementing and consulting for using SAP Business One in Vietnam.
Vietsoft – SAP Partner